Reach Out to Us Today
At Landmark Crossing at Southgate, we're dedicated to helping families find comprehensive senior living solutions that meet their unique needs.
We understand that deciding to join a senior living community can be a significant and emotional journey. That's why our team is committed to providing each individual with compassionate care and personalized attention.
Find answers to some of our frequently asked questions below. If you have any further questions, please reach out to our Sales Center to learn more.
Frequently Asked Questions
How much does it cost to join the community?
Our prices are determined on a case-by-case basis. We understand that each family has unique needs and requirements, and our team is committed to providing personalized solutions.
If you would like to learn more about the pricing options, please reach out to our team today.
What kind of lifestyles do you provide?
Are pets allowed?
Yes, we are a pet-friendly community. However, please speak to our team before bringing your pet. We need to check that we can accommodate the pet while supporting your loved one's needs.
It's important to note that while pets are allowed in most areas of our community, pet services are not available for residents in our Memory Care program.
Can we decorate our loved one's apartment?
Absolutely! We encourage you to make your loved one's room feel like home through pictures, artwork, and other mementos they love.
Feel free to get creative and make their room truly special.
Need Anything Else? We're Ready to Help!
If you have any additional questions or would like to learn more about our community, please don't hesitate to reach out to us. Our team is here to assist you every step of the way.
Why Choose Us?

Variety of Lifestyles
Our lifestyles encompass personal care, memory care, and convenient short-term respite stays. Experience a lifestyle crafted to serve life's journey.


Personalized Experiences
Through our exceptional range of supportive services, we strive to create an unparalleled living experience for each member of our community.

Enjoy the Outdoors All Year Round
Visit our indoor Central Park area, where the weather is always beautiful, and friends are always welcome.


Where to Find Us
Get in touch with our Sales Center (located nearby) to learn more about our community. It can be found around the corner from our community on Reeck Rd, across from Mills Gymnastics USA and Winder Police Equipment.
Our Sales Center is currently open and ready to help you.
Sales Center Address
13367 Reeck Court Southgate MI 48195
Community Address
17201 Northline Road

Southgate

,

MI

48195
Hours of Operation
Monday

:

10:00 AM

–

6:00 PM

Tuesady

:

10:00 AM

–

6:00 PM

Wednesday

:

10:00 AM

–

6:00 PM

Thursday

:

10:00 AM

–

6:00 PM

Friday

:

10:00 AM

–

6:00 PM

Saturday

:

10:00 AM

–

4:00 PM

Sunday

:

11:00 AM

–

4:00 PM
Contact Us
Landmark Crossing at Southgate Snapshots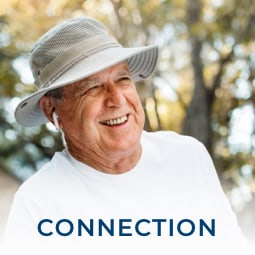 Contact Us
Discover Landmark Crossing at Southgate, an exciting new community set to open in late 2023! Get in touch with our dedicated sales advisors at our Sales Center to determine if this is the perfect match for you or your loved one!