Ease & Comfort for Every Moment
Our memory care community at Landmark Crossing at Southgate prioritizes ease and comfort for every moment of your loved one's journey.
We understand the unique needs of individuals with memory impairment, and we're here to provide a supportive and compassionate environment. Let us introduce you to the world of memory care, where specialized care meets warm hospitality.
Learn more when you schedule a visit with us today.
Why Choose Memory Care?
Memory care offers a supportive and fulfilling lifestyle for residents living with cognitive issues like Alzheimer's disease, Parkinson's, or dementia.
Here, your loved one will have no more household worries, can enjoy time spent with family and friends, and receive personalized occupational and physical therapy.
Moments Matter™
At Landmark Crossing at Southgate, we're proud to offer Moments Matter™—our dedicated memory care program.
Supported by trained and certified memory care advisors, Moments Matter™ goes beyond basic living services, focusing on creating meaningful experiences, fostering connections, and nurturing individual strengths.
It is specifically designed to support those living with cognitive concerns like dementia, Alzheimer's disease, and Parkinson's disease.
Dementia
Dementia is a general term used to describe a decline in cognitive abilities, such as memory, thinking skills, and problem-solving abilities.
It is caused by various underlying conditions or diseases affecting the brain, and it can significantly affect a person's life.
Alzheimer's Disease
Alzheimer's disease is the most common form of dementia. It is a progressive brain disorder that slowly erodes memory, thinking skills, and, eventually, the ability to carry out simple tasks.
It's characterized by the formation of abnormal protein deposits in the brain, leading to the degeneration of brain cells.
Parkinson's Disease
Parkinson's disease is a neurodegenerative disorder that primarily affects movement.
Its main symptoms include tremors, stiffness, slow movements, and difficulties with balance and coordination. Parkinson's disease can also cause non-motor symptoms such as cognitive changes and mood disorders.
Our Rates
Starting at $3,995/month
Starting at $5,400/month
Levels of care to be determined by an assessment.
Additional Considerations
One-Time Community Fee
Second Person Fee
Pet Fee
Scooter Fee
Short-Term Respite Stay
$1,500/month
$750/month
$25/month
$25/month
$150/day
Assistance with activities of daily living (ADLs) include: cognitive assistance, personal hygiene and grooming, dressing and clothing selection, bathing and showering assistance, mobility and transferring, monitoring and safety.
All prices subject to change.
Experience the Warmth of Home
Experience firsthand the care and compassion we can provide in memory care. Our team is ready to answer your questions, provide more information about our services, and guide you through our welcoming community.
Contact us today to schedule a visit at our Sales Center and take the first step toward a comfortable and fulfilling life for your loved one.
Why Choose Us?

Variety of Lifestyles
Our lifestyles encompass personal care, memory care, and convenient short-term respite stays. Experience a lifestyle crafted to serve life's journey.


Personalized Experiences
Through our exceptional range of supportive services, we strive to create an unparalleled living experience for each member of our community.

Enjoy the Outdoors All Year Round
Visit our indoor Central Park area, where the weather is always beautiful, and friends are always welcome.


Where to Find Us
Get in touch with our Sales Center (located nearby) to learn more about our community. It can be found around the corner from our community on Reeck Rd, across from Mills Gymnastics USA and Winder Police Equipment.
Our Sales Center is currently open and ready to help you.
Sales Center Address
13367 Reeck Court Southgate MI 48195
Community Address
17201 Northline Road

Southgate

,

MI

48195
Hours of Operation
Monday

:

10:00 AM

–

6:00 PM

Tuesady

:

10:00 AM

–

6:00 PM

Wednesday

:

10:00 AM

–

6:00 PM

Thursday

:

10:00 AM

–

6:00 PM

Friday

:

10:00 AM

–

6:00 PM

Saturday

:

10:00 AM

–

4:00 PM

Sunday

:

11:00 AM

–

4:00 PM
Contact Us
Landmark Crossing at Southgate Snapshots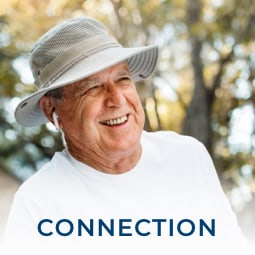 Contact Us
Discover Landmark Crossing at Southgate, an exciting new community set to open in late 2023! Get in touch with our dedicated sales advisors at our Sales Center to determine if this is the perfect match for you or your loved one!