Bringing Comfort & Engagement to Every Day
Landmark Crossing Adult Day Care is an incredible hub that empowers individuals to thrive – embracing life to the fullest. We passionately prioritize your loved one's physical, spiritual, social, and emotional well-being.
Our primary focus revolves around fostering meaningful connections and granting caregivers the peace of mind they need. Alongside enriching social interactions and rejuvenating friendships, our delightful program offers well- balanced, nutritious meals in an engaging atmosphere.
What Is Adult Day Care?
Our adult day program offers a range of services and activities to enhance the lives of participants. Features of our adult day care include:
Medication management
Activity and exercise
Connection with friends
Consistent engagement
Our adult day care is open Monday to Friday, from 8:00 am to 6:00 pm. We'd love to hear from you! If you have any questions, do not hesitate to get in touch.
When to Consider Adult Day Care
So, when is it time to consider an adult day program?
If you're looking for a daytime solution that can offer your loved one more stability, comfort, and support outside of the home, our adult day program may be the right choice. This type of care can benefit your entire family. Speak to us about our day programming to learn more about how we can support you and your loved one.
A Caregiver Needs a Break
Caregiving can be demanding, both physically and emotionally.
Our adult day care programs offer respite for caregivers, allowing them to take a well-deserved break while providing their loved ones with quality care and engaging activities.
Your Loved Ones Needs Exceed Your Capabilities
As a caregiver, it's important to acknowledge when your loved one's needs surpass your capabilities. Our professional staff and specialized programs can provide the level of care and support that may be challenging to provide at home.
See What Our Adult Day Program Can Offer
We invite you to schedule a visit and discover the enriching environment and compassionate care we can offer at Landmark Crossing at Southgate.
We're happy to provide more information, answer any questions you may have, and help you make an informed decision about your loved one's daily care. Visit our Sales Center and discover all the options available to you today.
Why Choose Us?

Variety of Lifestyles
Our lifestyles encompass personal care, memory care, and convenient short-term respite stays. Experience a lifestyle crafted to serve life's journey.


Personalized Experiences
Through our exceptional range of supportive services, we strive to create an unparalleled living experience for each member of our community.

Enjoy the Outdoors All Year Round
Visit our indoor Central Park area, where the weather is always beautiful, and friends are always welcome.


Where to Find Us
Get in touch with our Sales Center (located nearby) to learn more about our community. It can be found around the corner from our community on Reeck Rd, across from Mills Gymnastics USA and Winder Police Equipment.
Our Sales Center is currently open and ready to help you.
Sales Center Address
13367 Reeck Court Southgate MI 48195
Community Address
17201 Northline Road

Southgate

,

MI

48195
Hours of Operation
Monday

:

10:00 AM

–

6:00 PM

Tuesady

:

10:00 AM

–

6:00 PM

Wednesday

:

10:00 AM

–

6:00 PM

Thursday

:

10:00 AM

–

6:00 PM

Friday

:

10:00 AM

–

6:00 PM

Saturday

:

10:00 AM

–

4:00 PM

Sunday

:

11:00 AM

–

4:00 PM
Contact Us
Landmark Crossing at Southgate Snapshots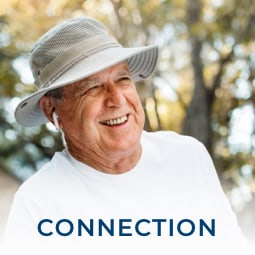 Contact Us
Discover Landmark Crossing at Southgate, an exciting new community set to open in late 2023! Get in touch with our dedicated sales advisors at our Sales Center to determine if this is the perfect match for you or your loved one!