Short-Term Care for Seniors & Their Families
Landmark Crossing at Southgate respite care is designed to offer comfort and simplicity during temporary stays. Whether your loved one is joining us while recovering from surgery or while a caregiver takes a break, we can provide the consistency your loved one needs as they rest and recover.
In respite care, your loved one can enjoy full access to our community and its services and amenities. Schedule a visit to our community today to learn more.
What Is Respite Care?
Respite care is a short-term lifestyle option with access to all the comfort and care our community offers.
During their stay, respite care residents have the opportunity to fully experience and benefit from our community, including access to all of our services and amenities.
We prioritize the well-being and comfort of our respite care guests, providing personalized care and attention to help them feel at home with us.
Should You Choose Respite Care?
When considering respite care, we recommend getting in touch with our community first. Our dedicated team can work with you to craft a personalized care plan that meets your loved one's unique needs.
Recovering From Injury or Surgery
Respite care provides a supportive environment for seniors who are recovering from an injury or surgery, with professional assistance and specialized care to facilitate the healing process.
Giving a Caregiver a Break
Caregiving can be demanding, and caregivers often need time to recharge and take care of themselves.
Respite care offers caregivers the opportunity to rest and rejuvenate while their loved ones receive quality care and support.
Trying Out the Community
Respite care can be an excellent way to experience our community firsthand before making a long-term commitment.
It allows seniors to get acquainted with the environment, socialize with fellow residents, and engage in various activities and programs.
See How Respite Care Can Help Today
We invite you to schedule a visit at our Sales Center (located nearby) to explore how respite care can provide the proper support and care for your loved one's needs.
Our knowledgeable team is available to answer any questions you may have and guide you through the process of arranging respite care.
Why Choose Us?

Variety of Lifestyles
Our lifestyles encompass personal care, memory care, and convenient short-term respite stays. Experience a lifestyle crafted to serve life's journey.


Personalized Experiences
Through our exceptional range of supportive services, we strive to create an unparalleled living experience for each member of our community.

Enjoy the Outdoors All Year Round
Visit our indoor Central Park area, where the weather is always beautiful, and friends are always welcome.


Where to Find Us
Get in touch with our Sales Center (located nearby) to learn more about our community. It can be found around the corner from our community on Reeck Rd, across from Mills Gymnastics USA and Winder Police Equipment.
Our Sales Center is currently open and ready to help you.
Sales Center Address
13367 Reeck Court Southgate MI 48195
Community Address
17201 Northline Road

Southgate

,

MI

48195
Hours of Operation
Monday

:

10:00 AM

–

6:00 PM

Tuesady

:

10:00 AM

–

6:00 PM

Wednesday

:

10:00 AM

–

6:00 PM

Thursday

:

10:00 AM

–

6:00 PM

Friday

:

10:00 AM

–

6:00 PM

Saturday

:

10:00 AM

–

4:00 PM

Sunday

:

11:00 AM

–

4:00 PM
Contact Us
Landmark Crossing at Southgate Snapshots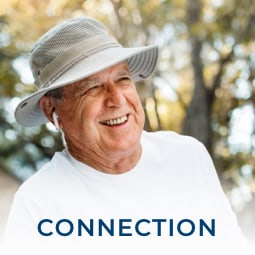 Contact Us
Discover Landmark Crossing at Southgate, an exciting new community set to open in late 2023! Get in touch with our dedicated sales advisors at our Sales Center to determine if this is the perfect match for you or your loved one!